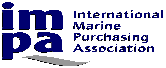 Unit No. 26, 3rd floor, Chhatrapati
Shivaji Market ( Fish Market ),
Palton Road, Mumbai - 400001.

Call : +91-22-27724469

E-mail : sales@acesafety.in

Deck Stores
Engine Stores
Cabin Stores
Electrical Stores
Safety Stores
Provision Stores
Lalizas Products
Products


Home Products Contact us
Copyright 2012 Ace Safety All Rights Reserved.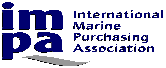 Unit No. 26, 3rd floor, Chhatrapati
Shivaji Market ( Fish Market ),
Palton Road, Mumbai - 400001.

Call : +91-22-27724469

E-mail : sales@acesafety.in



Welcome to ACE SAFETY

ACE SAFETY is a progressive, committed and
quality conscious company. ACE SAFETY continues to
supply the West Coast (India) needs of the Maritime Cargo,
Cruise and Oil & Gas Industry.
Over the years, we have become one of the
leading shipping services in West Coast. Our highly
experienced teams able to provide cost effective level
of quality controlled services, meeting our client
need and expectations in every respect.


High quality & Standardised services

We enhance our ability to provide high
quality and standardized services by leveraging
the benefits of the highly automated work environment.
The company has insured highest level of quality in
accordance with clients environmental & safety
requirements. The company developed a fleet of
equipment & transport means to accommodate the
increasing demand of that services.


We are eco-friendly

We carry a full line of Fire Prevention Equipment,Medical
Supplies & Office Supplies. We also provide reading material
like popular books, gourmet chocolates & cheeses as well as
an assortment of'GO GREEN' or Natural environmental /
marine friendly non-toxic biodegradable cleaning products for
both the vessel and your crews personal hygienic use.


Service and Price

We understand that Service and Price
are always key to making ACE SAFETY your choice
for West Coast in India.
ACE SAFETY prides itself on its strong reputation for
customer service and providing a one-stop shop for
grocery and technical items. We carry an extensive
range of dry and frozen goods. We have a team of
dedicated staff ready to fill orders locally and
interstate and the ability to consolidate large orders
for all customers at short notice which makes us a
preferred supplier of goods.


Our enduring services

ACE SAFETY has evolved to meet the
demands of modern ship owners, offering
competitive prices with the highest levels
of quality. All supplies are accomplished
with punctuality and efficiency.
We are prepared to render our services
24 hours a day, 365 days all the year round.
Alpha Marine Inc aims to provide our clients
continuously with economically competitive,
hard working, disciplined and safety minded
personal to meet their needs and requirements.