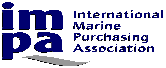 Unit No. 26, 3rd floor, Chhatrapati
Shivaji Market ( Fish Market ),
Palton Road, Mumbai - 400001.

Call : +91-22-27724469

E-mail : sales@acesafety.in




33-Series

We stock a range of products ranging from
Life Jackets,
Lifebouys,
Reflective tapes, lifeboat torches,
immersion suits,
Life boat anchors,
Life boat jack knives,
Life boat ditty bags,
Fire hoses,
All purpose nozzles,
3 Position fog nozzles,
All types of hose couplings, fire axes,
Safety belts & hooks,
Dust protecting masks,
Paint spray respirators, plastic chipping goggles,
Noise foe ear muffs,
Earplugs,
Safety helmets,
Antislip tapes.



75-Series

Our Range of valves also include
Bronze and Cast Iron hose end valves
used on the fire extinguishing line.